Welcome...
"The Christian life is life in the Lord Jesus Christ. The believer puts on Christ and lives through Him. He who falls after Baptism loses this grace; when rising up from this fall and returning to the Lord, he has become worthy of it again, and this he does through Holy Communion. He that eateth My flesh, and drinketh My blood, dwelleth in Me, and I in him, says the Lord (Jn. 6:56). St. Theophan the Recluse The Path to Salvation"
We have provided a broad selection of articles and resources to introduce you to the beauty and spirituality of the Orthodox Christian Church. Included in the Articles page are sections for the major festal periods celebrated throughout the year: Great Lent, Pascha (Easter), and the Dormition of the Theotokos.
---
The Mission of the Orthodox Church:
To proclaim and live the Orthodox Christian Faith in its fullness as faithful members of the Body of Christ in the One, Holy, Catholic, and Apostolic Church.

As the Orthodox Christian Church:

+ We are Catholic, but not Roman.
+ We are Apostolic, but not Protestant.
+ We are Orthodox, but not Jewish.


Our Church isn't "non-denominational" – it is pre-denominational, existing 1,500 years before any denominations.

The Orthodox Church has believed, taught, preserved, defended and died for the Faith of the Apostles since the outpouring of the Holy Spirit on the day of Pentecost 2000 years ago. We are the Church in the Bible and the Church that established the New Testament as Scripture.
Important and Historic News...union in the Orthodox Church
The formal announcement of the ecclesiastical union confirms the long-awaited reunion among the Orthodox Churches throughout the world. We give thanks to God for this day and continue to pray for the union of all pious and Orthodox Christians.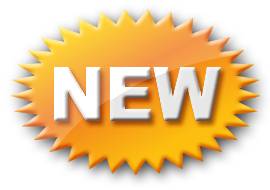 Never heard of the Old Calendar? Click here to learn more.
---
How beloved are Thy dwellings, O Lord of hosts; my soul longeth and fainteth for the courts of the Lord...
... My heart and my flesh have rejoiced in the living God. Psalm 83