Contact Us
Directions
Schedule
Links
Articles
Webmaster
Holy Tradition
Falling in Love With the Orthodox Church
Restoration of the Orthodox Way of Life by

Blessed Andrei of Novo Diveyevo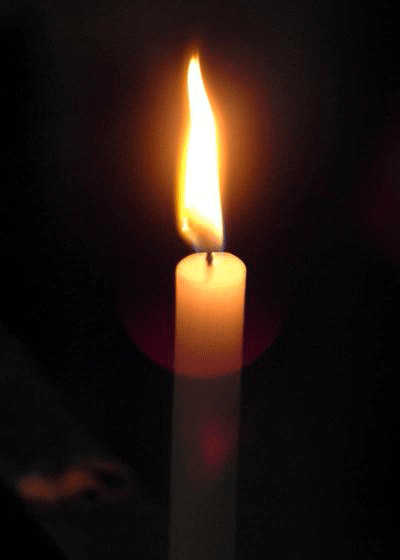 Prayer Requests
The Orthodox Christian church of the Dormition of the Theotokos in Concord celebrated its first Vigil and Divine Liturgy on the Feast of the Dormition of our Lady, August 15/28, 1981. Then and thereafter, the clergy and laity of the parish have placed themselves under the mighty protection of the most holy Mother of God.

At the time the first Liturgy was celebrated, the church was a small temple occupying a room just 12 x 15 foot on the first floor of the priest's house. Since then, the parish has grown and after much struggle and prayer, a building was purchased in June of 1993.

Currently, the Dormition of the Theotokos parish is comprised of families from Greek, Russian, and English descent, with many converts to the Orthodox faith.

The full yearly cycle of Orthodox Christian services are celebrated according to the Traditional Ecclesiastical calendar.

The Dormition of the Theotokos Orthodox Church is under the Omorphorion of His Grace, Bishop Demetrius of Boston and New England. Bishop Demetrius is a member bishop of the Eparchial Synod of the Church of the Genuine Orthodox Christians of America

(GOC), an autonomous eparchy of the Church of the Genuine Orthodox Christians of Greece.

Vistors are always welcome to our services and a community meal is held each Sunday immediately following the Divine Liturgy.

Glory be to God for all things!

Why I Love the Orthodox Church
Sign up for our blog See us on Facebook and Flickr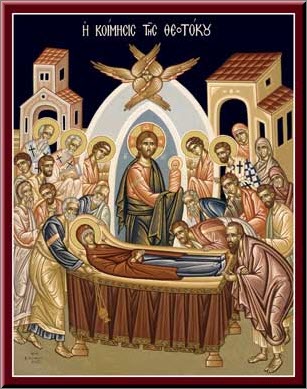 "In giving birth thou didst preserve thy virginity; in thy dormition thou didst not forsake the world, O Theotokos;
Thou wast translated unto life,
since thou art the Mother of life;
and by thine intercessions,
dost thou redeem our souls from death."